You don't need to be on a mountain top or meditating in a monastery to find your inner "Zen" and relax. Find a place in your neighborhood, a nearby park or even a local Starbucks. You don't even have to leave your house, a balcony, front step, even your bedroom could be your "Zen" place. Ancient Chinese poetry and methodology teaches us that Zen is truly a state of being, and it comes from within, and that it is possible to find it even in the most unlikely places. The ability to relax oneself, no matter what your surroundings are, will give you a wonderful sense of peace. Our world is hectic, so it is nice to be able to tune it out and relax. One thing I do to help me achieve this sense of "zen" is to remember the feeling I had when I was in a location that made me feel at peace. For some people that might be out in nature, for others in a church. Wherever it is, you don't have to be there to recapture that feeling.

And that's your daily good thing.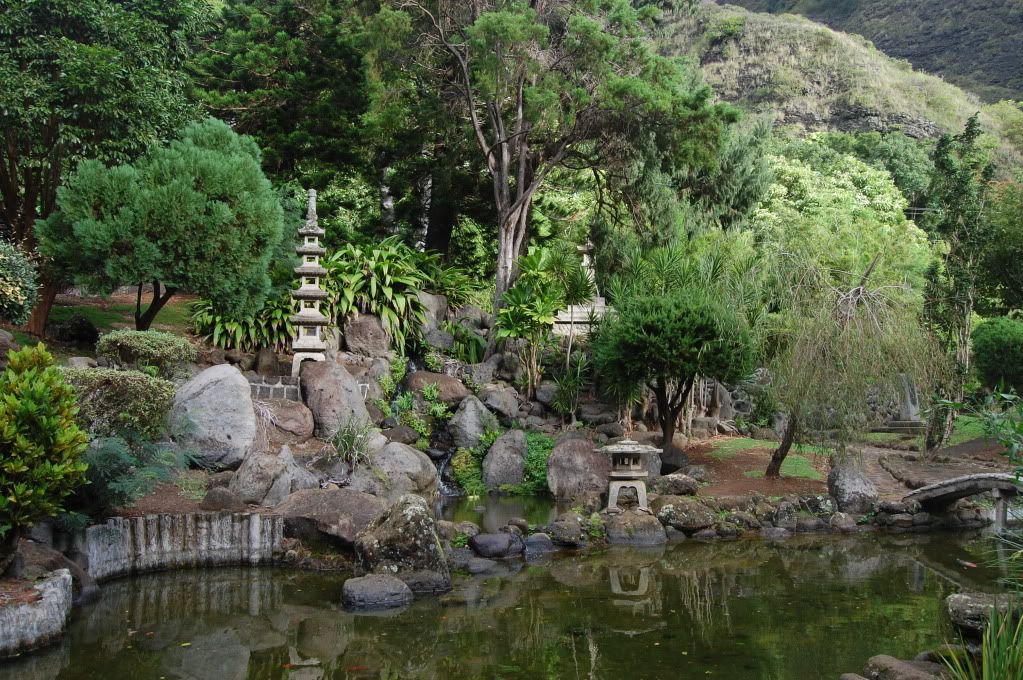 Asian Heritage Gardens in Iao Vally.